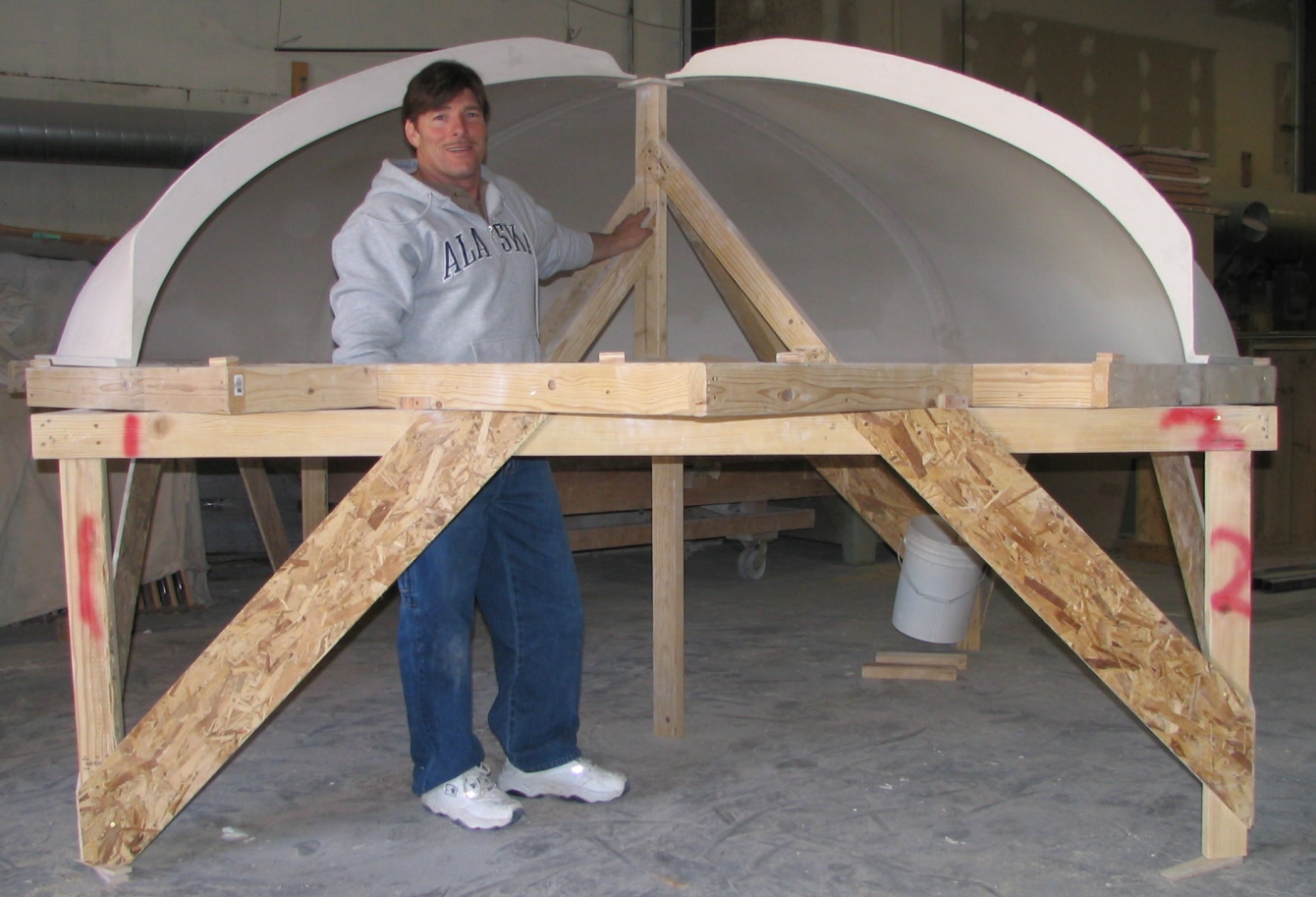 Our quality control pre-fits every multi-piece dome before
we ship it out, to ensure a good fit for you in the field.
Standard round domes 10'+ come in multiple pieces.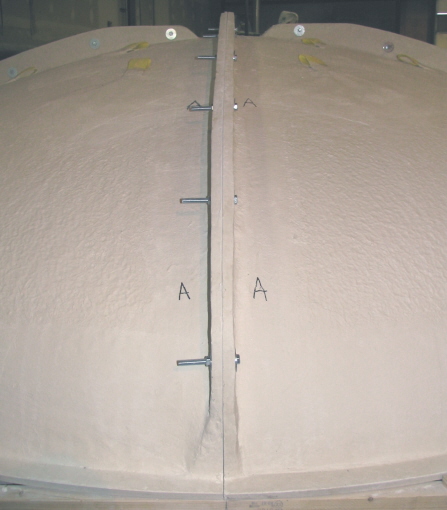 Here is a close-up of our bolt flange. We use 1/4" Marine Grade plywood reinforcement. We provide 3/8" bolts, nuts, and washers. Also notice the heavy-duty looped strapping we cast into the dome for temporary tiewire attachment (which is a hit with installers).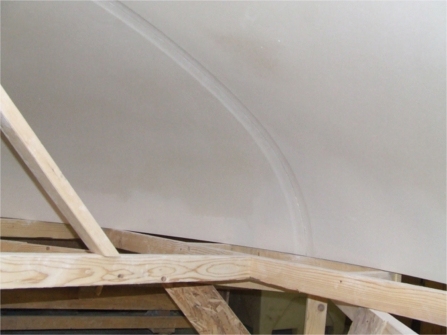 We recess the inner seam for easy perfataping.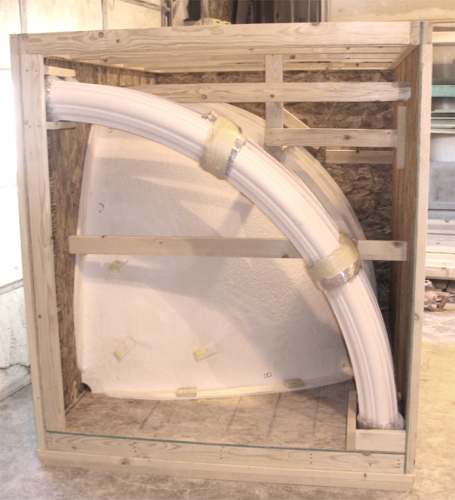 Our crating department takes pride in their work.
This picture features our crated 10' dome and matching light cove.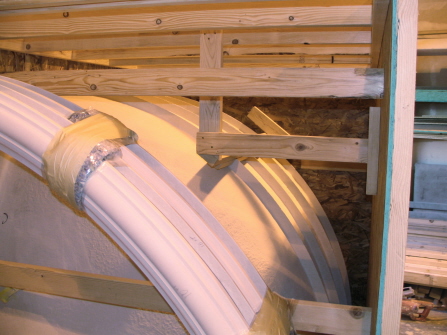 Here is a close-up of our typical 10' crate.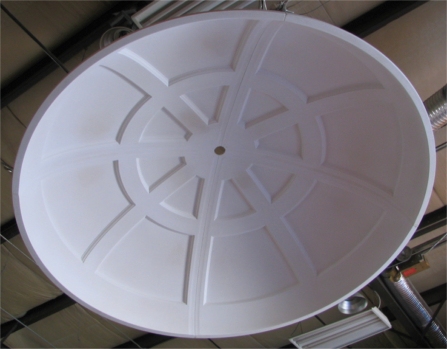 Here is a picture of our pre-installed, optional coffered panels
(additional $1,024.65).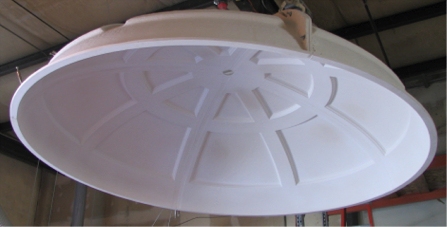 Another view.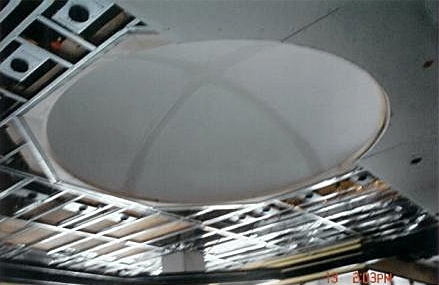 This smooth 10' dome was installed as the center piece in
a prominent jewelry store in downtown Salt Lake City.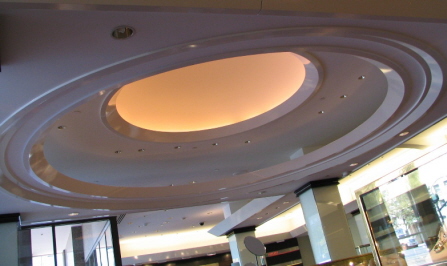 Here is a finished picture of this dome.
Note: The surrounding cove and trims were provided by others.